Walk a Mile in These Shoes,
Zine, 2018.
This Risograph-printed zine,
Walk a Mile in These Shoes: The Lives and Times of Gentrified Footwear
, takes a look at the history of some of the world's most famous shoes through a critical-yet-factual lens. The booklet is aimed towards fashion-admirers, those in need of some levity, and anyone in between.
DES 224, PSUGD.
Rad Mag,
Magazine Project, 2020.
Born out of an interest in editorial page layout and embracing fun fashion photography,
Rad Mag
was an exploration in trying my hand at maximalism within my design work. I had a whole lot of fun finding my article references for this project, and was definitely challenged when it came to finding a type palette was was as equally intriguing as the article images without drawing the attention away from the photos. My intended audience for this project is anyone that has an interest in fashion, and consumes most of their media digitally.
DES 300, PSUGD.
Juniper Program Campaign,
Booklet & Collateral, 2020.
Dedicated to teaching elementary school children about nature conservation and wildlife preservation, Audubon Canyon Ranch's Juniper Program is based in Glen Ellen, CA, just north of San Francisco. The goal of this campaign was to bring consistent brading across Audubon Canyon Ranch's printed & social media, as well as to bring the fun of the program to its visual identity.
DES 354, PSUGD.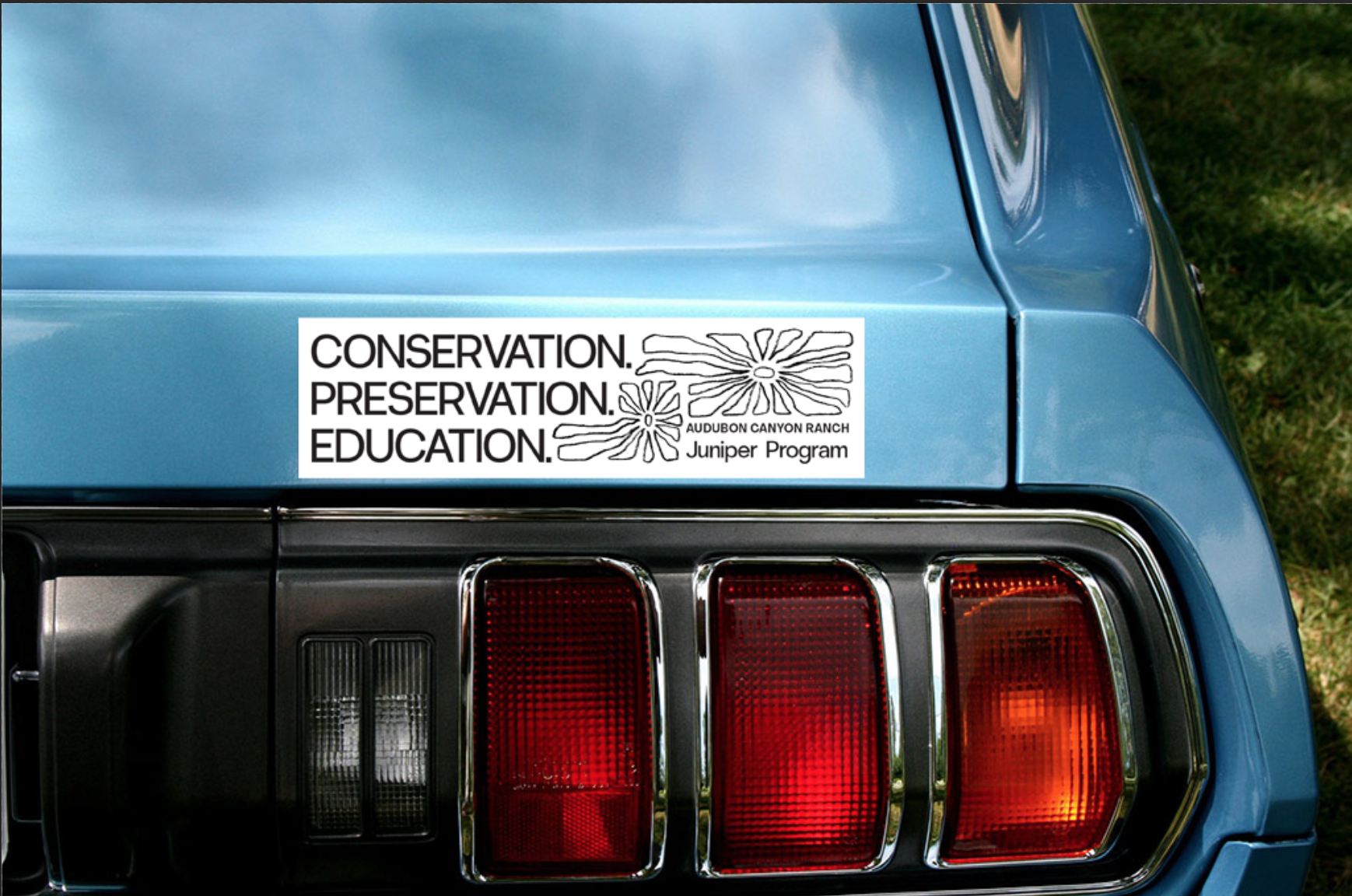 Frances May Gift Vouchers,
Gift Card, 2019.


Founded right here in Portland, OR, in 2008, Frances May is a contemporary luxury clothing retailer located Downtown. With close ties to many local organizations, this set of three gift vouchers puts a spotlight on the amazing work done by three of the many great non-profits within the city. The vouchers themselves are printed on plantable wildflower seed paper and the sleeves from recyclable, neon cardstock to ensure that they are sustainably-produced.

DES 210, PSUGD.
Rocky Mountain High,
Vinyl Album, 2018.
Recorded in Aspen, Colorado, in 1972, this redesign of John Denver's infamous album,
Rocky Mountain High
, utilizes Wild West-inspired typefaces to capture the record's genre, and bright colors to match the music's liveliness. Both the 12" album and 7" single feature cut-outs on the front of the cover, with the single's eagle-shaped die cut influenced by the lyrics off the album's titular song; "I know he'd be a poorer man if he never saw an eagle fly." This album is marketed towards all country folk fans.
DES 224, PSUGD.